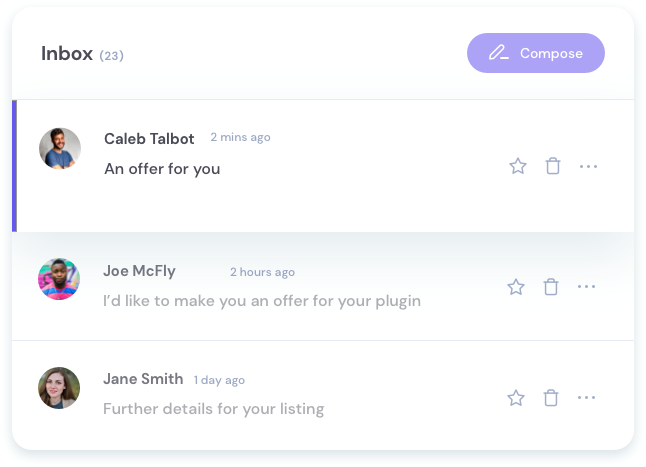 Get quality offers from quality buyers
Our email list consists of buyers who are actively seeking acquisition opportunities. Our buyers pay a subscription fee to access the list, pre-qualifying them for you.
You list with us, buyers reach out, and then you handle the sale. We charge $99 for listings with asking prices up to $20k, and $199 for listings up to $100k. Additionally, if you sell to one of our members for over $20k, we'll charge you a 1% success fee.
We welcome listings over $100k and have listed products up to the multi-millions. Please get in touch to discuss how we can best facilitate your sale at this level.
Your listing detail is only available to our members, and you have no exclusivity obligation: if somebody reaches out through another channel or you want to list elsewhere, that's all good with us.